Applying an NSX-T tag to a VM during a vRA 8 deployment can be accomplished in two different ways. The 1st route is to use vRA's native tagging functionality in your blueprint. The other is to use ABX or vRO to tag the VM during the provisioning lifecycle. I'll discuss the latter option in my next post. In this post, I'll be walking through using the native tagging functionality in a vRA blueprint.
As you may know, vRA 8 support a variety of tags. The ability to apply vRA tags, vSphere tags and NSX tags without having to write complex integration code is an awesome feature.
Creating a tag with vRA in your blueprint is fairly easy and follows tag constructs seen in other sections of the blueprint YAML. You just need to add the tag definition to your existing blueprint. The tag is added to the netwoks/network section of the vSphere Machine. The highlighted area in the screenshot below defines a tag of nsxmade with a value of tempos.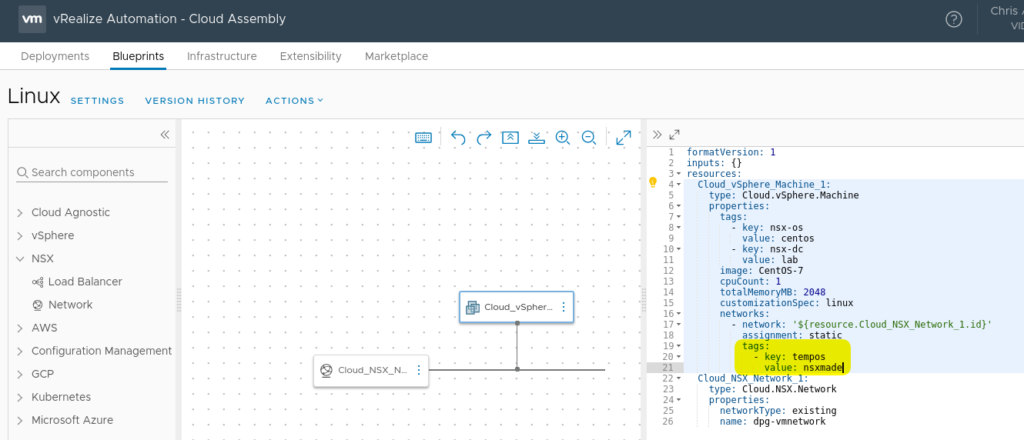 The way vRA 8's tagging with NSX-T works is it creates a tag on the VM's logical port on the NVDS. An important thing to note here is that you will not see this tag on the VM in the inventory screen of NSX manager. You can see the tag by going to the advanced networking & security section of NSX manager -> switching -> ports. Then select the port associated with the VM and you should see a "Tags" section.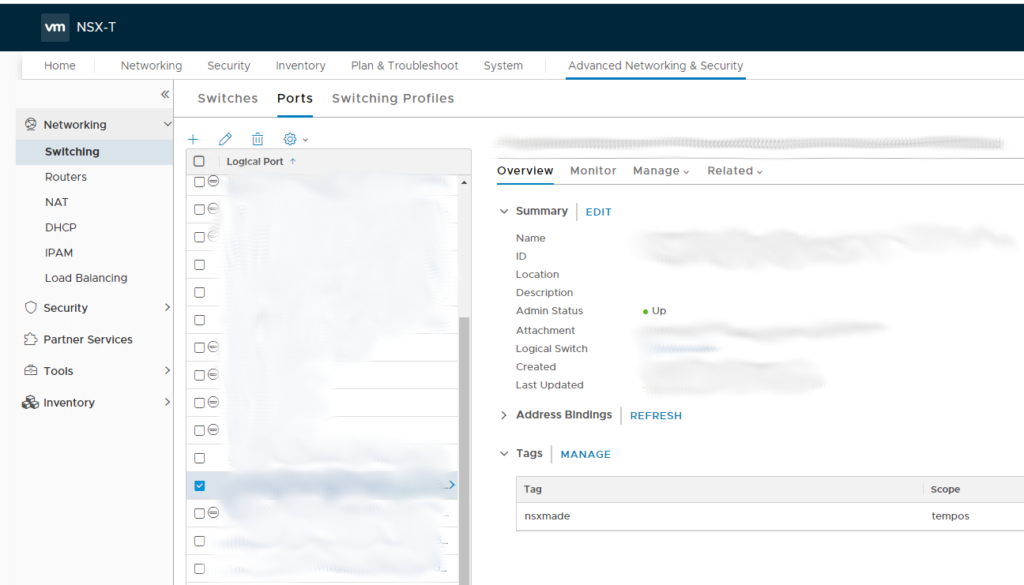 With dynamic membership in security groups, you can easily add these VM's to multiple groups depending on the tags you apply.